Reach your goals with our calibration capabilities
SAC accredited calibration laboratory of Endress+Hauser Singapore
Endress+Hauser Singapore is proud to be certified on the calibration and measurement for Gauge Pressure, Contact Temperature and Dynamic Liquid Mass flow, in accordance with ISO/IEC 17025 by Singapore Accreditation Council (SAC), a national authority who plays an important role on improving the business efficiency and competitiveness of Singapore industries.

Benefits
Traceable and in compliance with International standard.

Fulfills SAC-SINGLAS Accreditation Scheme

Worldwide Recognition through MRA (Mutual Recognition Arrangement).

Get detailed insights to keep compliance.

Improve measurement credibility
Remain compliant and minimize risk!
With Endress+Hauser at your side, you no longer need to worry about calibration services. Our calibration team will support you with extensive experience and know-how on various calibration services, based on decades of knowledge.
Proven calibration competencies
Each and every calibration job is delivered with high quality based on our calibration management program. The program includes global harmonization of calibration metrology, ISO/IEC 17025 calibration and measurement framework, with annual internal and external audits and continuous improvement programs.
Make your measurement precise
Measurement is part of our daily lives. We make use of measurements in process industries for process control, safety and quality control. To ensure reliable, accurate and repeatable measurements from your instruments, send them for calibration by our accredited lab.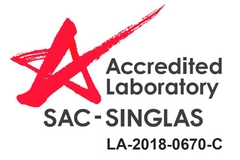 How we can support you
As a global instrumentation manufacturer with more than 65 years of experience, Endress+Hauser offers a wide range of calibration services for your process instrumentation. We help our customers to improve their processes regarding quality, efficiency, cost savings, plant safety and sustainability.